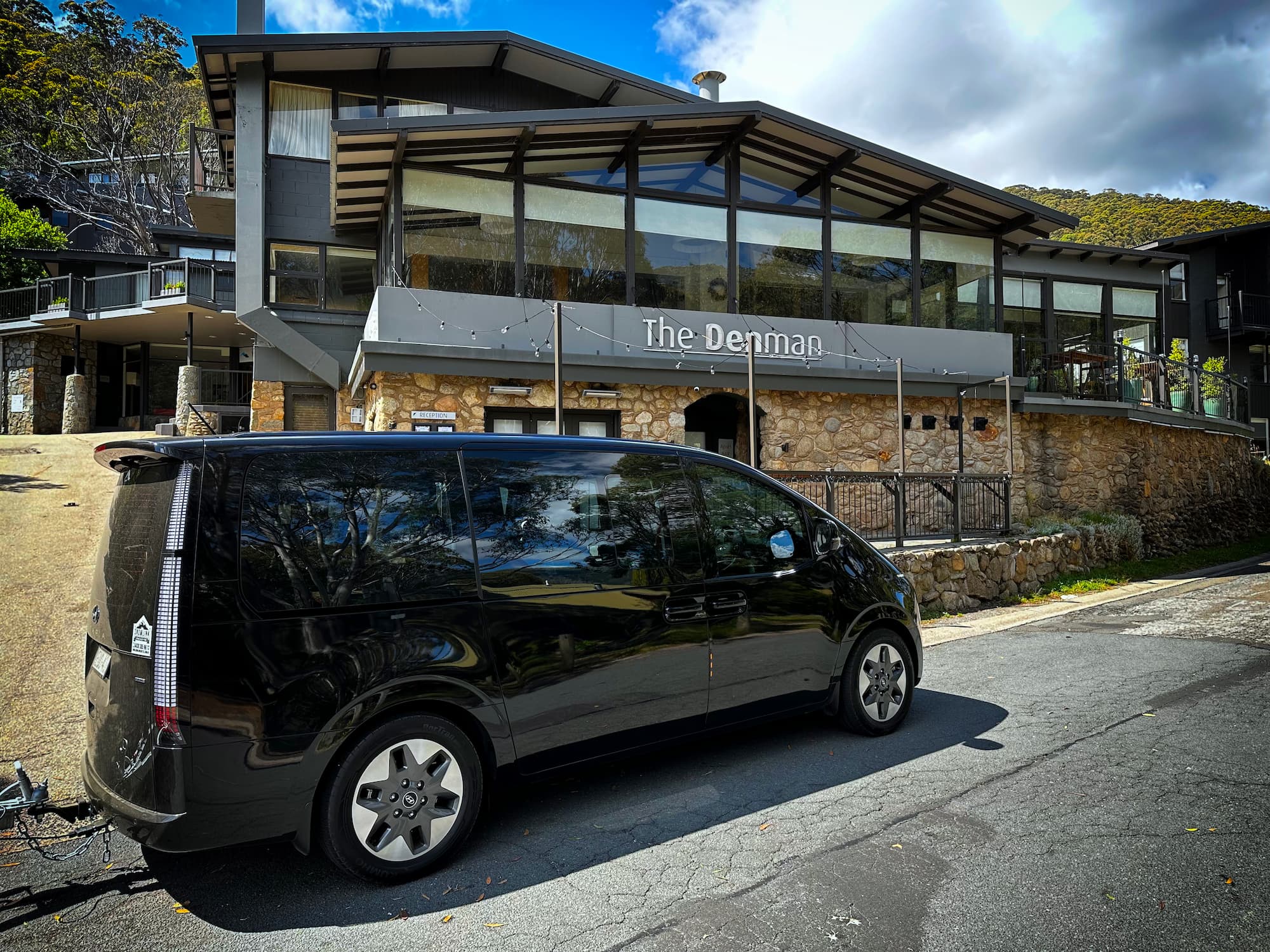 Are you planning to drive to the Snowy Mountains during Winter and staying on snow in the ski resorts including Charlotte Pass, Perisher Valley, Smiggin Holes, Guthega and Thredbo Village.
Overnight parking is restricted in the ski resorts, Snowlink provides a Private Park & Ride transfer service offering customers the opportunity to park & leave their vehicle below the snow line in either Jindabyne or at our exclusive and secure parking depot.
Our Private Park & Ride service is tailored to your requirements and can be a more cost-effective alternative to overnight parking at the ski tube and travelling on the train. Forget the worry of driving in unfamiliar icy conditions or the hassle of hiring and fitting snow chains whilst heading up the mountains in Winter. Sit back and relax whilst one of our professional and experienced drivers safely drives you in one of our comfortable, modern all wheel drive vehicles.
Secure Parking Depot – Berridale
For customers that want peace of mind and confidence that their vehicle is parked somewhere safe & secure Snowlink offer the opportunity to lock up and leave your car in one of our limited undercover large parking sheds within a locked and gated parking depot. We offer limited undercover parking sheds, a large lock up garage with power for charging EV's and some open area parking spots may also be available for an additional nightly parking fee.
We can on request arrange for your vehicle to have a mini wash and detail on site whilst it is parked with us and there is also toilets and a great coffee & food vintage caravan on site for a quick bite & caffeine fix.
 Our secure parking facility is located at 32 Jindabyne Road, Berridale. NSW on the way to the snow. Please note that our exclusive secure undercover parking facility is only offered in conjunction with Snowlink Private Return Park & Ride service and not available to the public or other providers unless with our authority for access.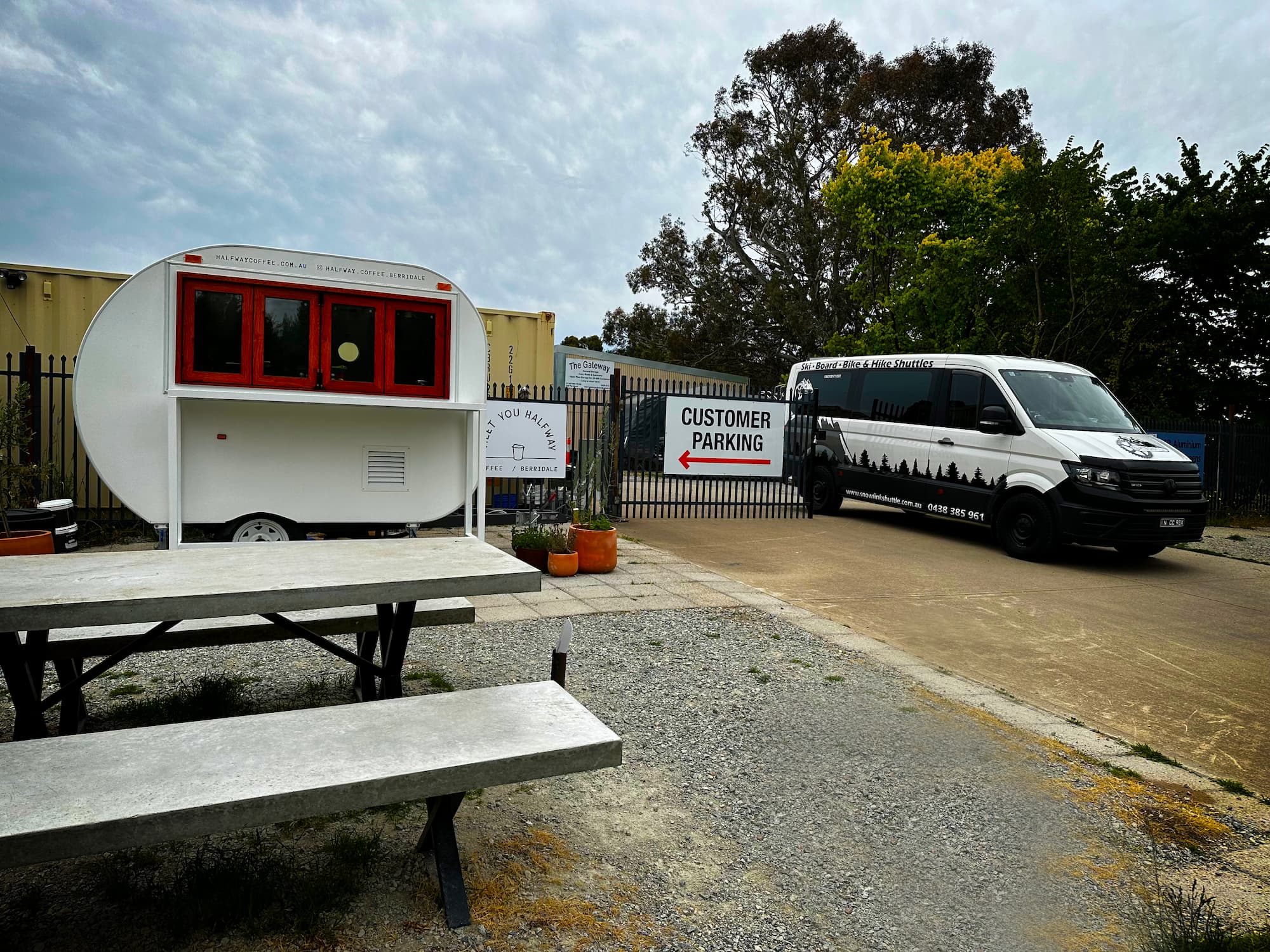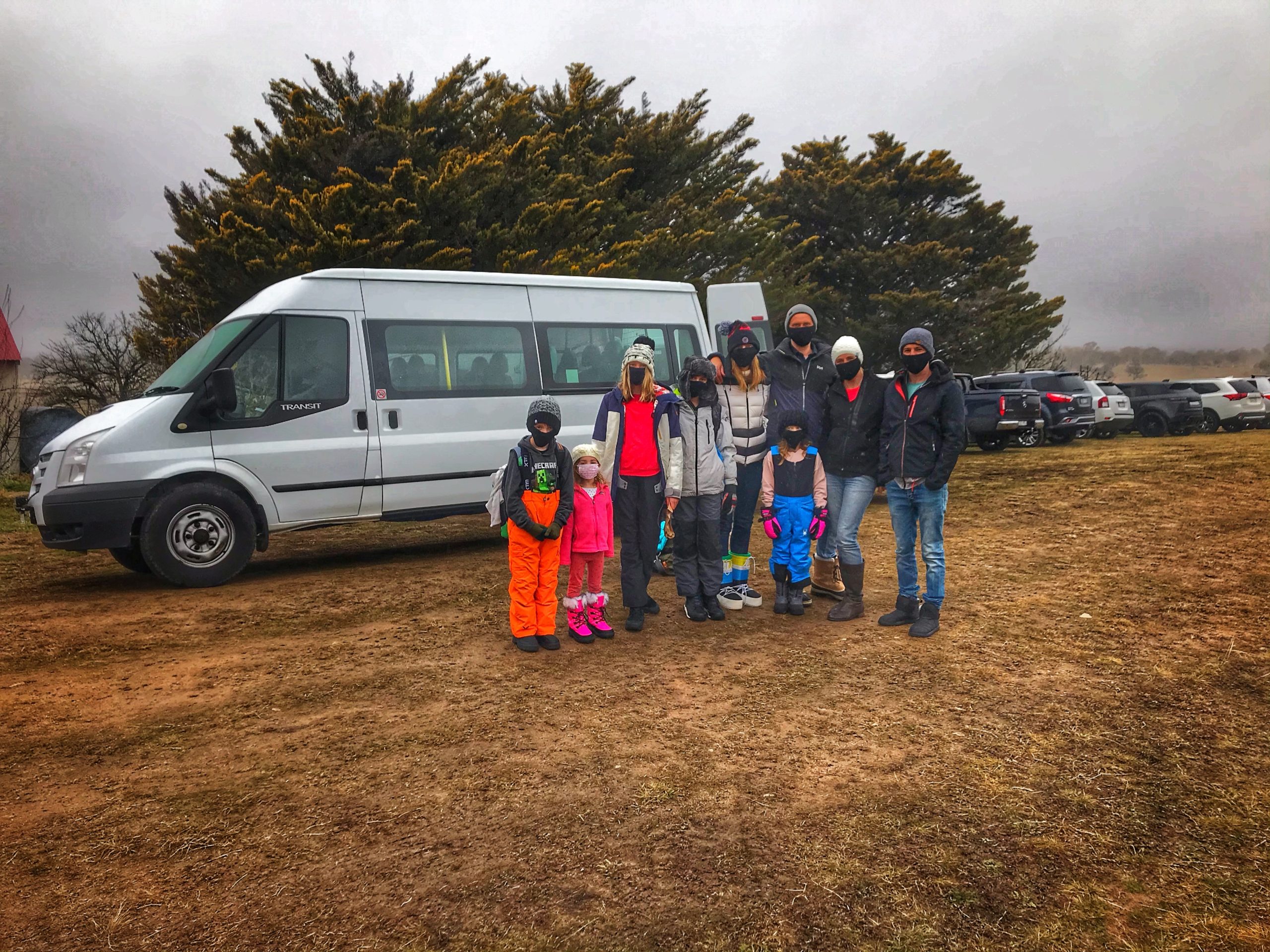 For customers seeking a smoother and unrestricted alternative to the Ski tube train or simply not wanting to risk driving above the snow line during Winter up to the ski resorts where parking can also be restricted, we offer our Park & Ride Private transfer service from FREE untimed council parking locations in Jindabyne.
We operate 7 days per week, by prebooked appointment or by request subject to our availability. Standard operating hours are between 8am to 4pm, additional fees for travel from 6am to 8am or after 4pm to 8pm will apply subject to the conditions.
Private Park & Ride Transfers during Winter are available to Thredbo, Perisher,  Smiggin Holes, and Guthega.
We offer Private Park & Ride transfers for individuals, couples, families, and private groups of up to 11 passengers per vehicle. An enclosed trailer can be supplied for larger groups with ski gear and child seats are available on request.
Jindabyne Park & Ride to Perisher from *$165. each way
Jindabyne Park & Ride to Smiggin Holes from *$165. each way
Secure Depot Park & Ride to Perisher from $225
Secure Depot Park & Ride to Thredbo from $225
Add $20 Per Night Per Vehicle for undercover shed parking
Jindabyne Park & Ride to Thredbo from *$165. each way
Jindabyne Park & Ride to Guthega from *$220. each way
Secure Depot Park & Ride to Smiggin Holes from $225
Secure Depot Park & Ride to Guthega from $295
Add $40 Per Night for large lockup garage parking with 240V EV charging capability.
*Prices are based on 1-3 passengers traveling together between 8am to 4.30pm.
*All prices include GST.
* Prices exclude seasonal National Park passenger entry fess at $11.45 Per Adult or $3.60 Per Child during Winter
* Additional charges apply for travel between 6am- 8am or 4.30pm – 8pm
* Additional charges apply for additional passengers from 4-11 per vehicle travelling together.
* Additional charges apply for any stops on route including refreshments, shopping, groceries or ski hire.
* Additional " waiting" fees will apply for delayed arrivals and departures.
* Prices are guides only and subject to change.
* Terms & Conditions apply
* Subject to our availabilty.
For a tailored Park & Ride quote and to check on our availability please complete and email us a booking enquiry form with your details to info@snowlinkshuttle.com.au
I'm interested in the Snowlink Park & Ride Option, how does it operate?
Private Park & Ride Transfers are available from either free public parking locations in Jindabyne OR from our Secure Parking Depot facility in Berridale for an additional cost.
A professional Snowlink driver will meet customers at a pre booked time and location for the drive up to and down from the ski resorts.  
Where would I need to go for the Snowlink Park & Ride Service and what times are available?
There are 2 options, either meet our driver at our secure parking facility in Berridale OR from one of the free council carparks that are in Jindabyne. For the return journey pick up in Perisher will be from the main ski tube terminal carpark at a prearranged time or from your accommodation in Thredbo or Smiggin Holes.
We operate by request throughout Winter, standard operating hours are between 8am to 4pm 7 days per week. Additional transfer fees apply between 6am- 8am and 4pm-8pm subject to conditions.
What is the cost of Snowlink Parking service?
Costs vary between Free Jindabyne Parking OR Secure Depot parking and depending on the number of passengers and required times of travel etc. A one-way transfer between Jindabyne & Thredbo or Perisher will start from $165.00 Each Way + NP entry for 1-3 passengers during standard hours of operation. Please refer to our pricing information on the Park & Ride page for an approximate costing and then submit an online enquiry with your details for an accurate quote and our availability.
How do I make a booking request and pay for a Snowlink Parking Service?
Customers are requested to complete and email an enquiry form that can be found on our website for Park & Ride. It is important to provide as much information as possible for an accurate quote and to confirm our availability. A quote will be emailed back to you if we are available for the requested transfer, should you wish to proceed to confirm a booking we will require a deposit to be paid to confirm a booking. The balance will be due before travel. If your request for travel is within 24 hours, please call us directly on 0438-385 961 to discuss and prepay if available.
How do I cancel or amend a booking for a Snowlink Parking Service?
All cancellations and requests for booking amendments must be received via email. Booking Terms & Conditions apply, these are available on our website and should be considered before confirming a booking with Snowlink. For written cancellations received at least 30 days before 1st confirmed travel with Snowlink a full refund will be provided. Cancellations received within 30 days of 1st confirmed travel will forfeit the 20% deposit, no refund is provided for cancellations within 48 hours of 1st travel. Amendments to your booking maybe available by written request subject to our availability, additional fees may apply for time changes out of general hours of operation. We may not be able to amend your confirmed booking at short notice so please consider this when booking.