Jindabyne MTB (Mountain Bike) is a fresh business established in 2018 to service & support the growing mountain bike community in Jindabyne, Thredbo and the beautiful Snowy Mountains region throughout the Summer. Helping you ride the ultimate trails with our MTB specific transport solutions.
With the completion of the fabulous Thredbo Valley Track (TVT) into Jindabyne we are pleased to provide regular up lift shuttles up to Thredbo for small groups in our comfortable air-conditioned all-wheel drive passenger vans fitted with purpose-built shingleback MTB bike racks to ensure their safety & no damage.
We work with other local Mountain Bike organisations and can assist with bike hire transportation from Jindabyne.
(We do not hire bikes but can recommend businesses that specialise in service & hire)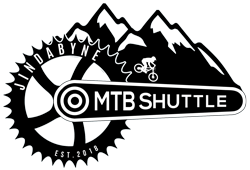 For locals & visitors we also offer private shuttles for small groups providing a unique & professional experience. Customers can choose their own schedule from the variety of trails in the region including Perisher, Charlottes Pass, Mt. Gladstone in Cooma, Bungarra Alpine Centre trails & pump track or the Tyrolean trail network as well as the amazing network of trails on offer at Thredbo mountain bike park where you can experience the Kosciuszko flow trail or for the more daring the Cannonball downhill or just enjoy the scenic Thredbo Valley Track.
Relax & take out the leg work getting back up to the top with no waiting. Small private group bookings ensure a detailed & personalised experience tailored to your needs.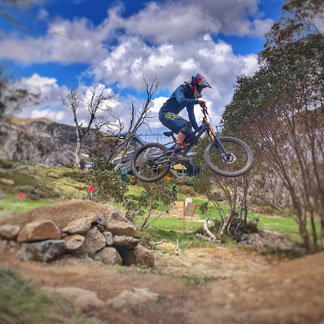 For interstate and overseas riders, we also provide a hassle free, efficient & reliable private charter service from Canberra, Cooma or Sydney airports. We'll meet your flight and transport you in one of our comfortable vehicles to your chosen destination. If you're travelling with your bike boxed or bagged up, we provide a trailer to ensure its safety whilst in transit. We're locals and happy to provide accommodation recommendations throughout the area.
Private group MTB tours and all-day shuttle
Private Charter Airport Transfers from Canberra, Cooma & Sydney.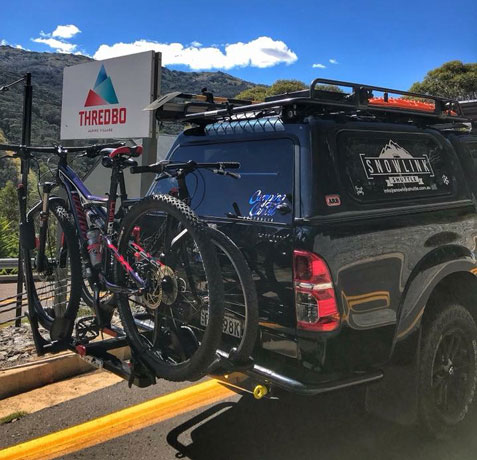 Thredbo Mountain bike adventure day.
Experience the thrill and high-altitude excitement of riding Thredbo mountain bike park in the New South Wales Snowy Mountains and Kosciuszko National Park.
Thredbo MTB park is Australia's premier mountain bike destination with world class trails offering something for every level of rider and less than a 3-hour journey from Canberra's CBD.
Adrenalin junkies can head up on the Kossie express chairlift for the Cannonball downhill, Kosciuszko flow trail or the all mountain trail for 560 vertical metres of white-knuckle riding. Also, on offer is fast flowing pump & cross-country tracks and skills parks.
If fast paced downhill MTB is not your thing, experience riding the easy going and beautiful Thredbo Valley Trail (TVT). An exciting 19-kilometre ride from Thredbo that follows the Thredbo river.
Alternatively, e-bikes can be hired and a ride from Charlottes Pass can be arranged.