Snowlink is based in Jindabyne at the base of the Snowy Mountains, we offer Private vehicle passenger transfers all year both locally in the Snowy Mountains region and within Kosciuszko National Park and Canberra ACT. We have successfully provided locals and visitors with a simple and cost-efficient passenger transfer service for several years. Check out our 5 stars reviews to hear what our customers have to say about of our service.
We provide a professional, personalised, and reliable passenger transport solution with the flexibility to get you to and from your chosen destination safely. Travel with confidence in one of our premium modern vehicles with our fixed price door to door service. We are available when and where you would like to travel, we provide private transfers for individuals, couples, families and private groups up to 11 passengers per vehicle. Just let us know what you would like to do and when.
We offer Private transfers for walkers, hikers, and back country skiers as well as specialised Mountain bike transport solutions throughout Kosciuszko National Park.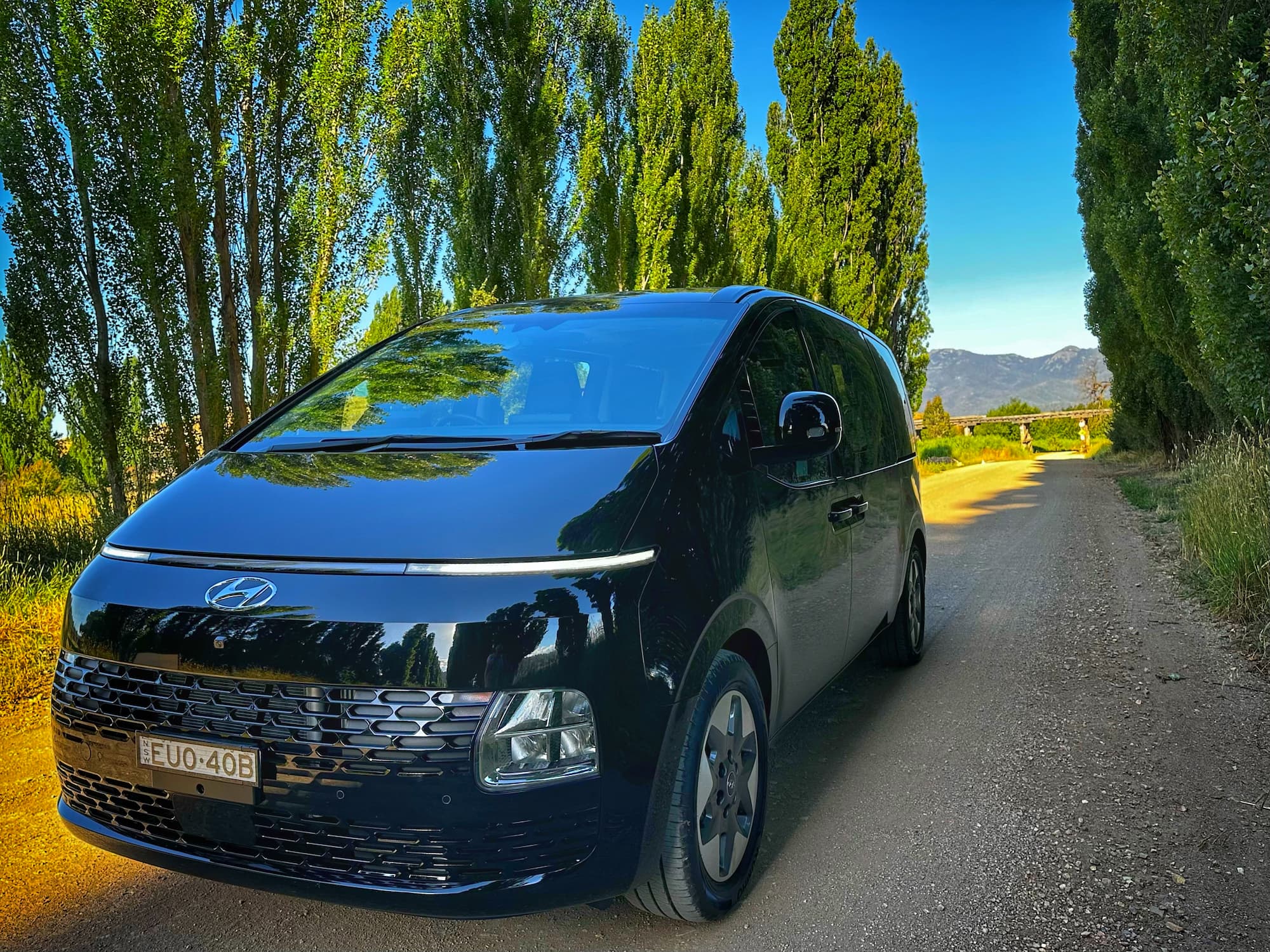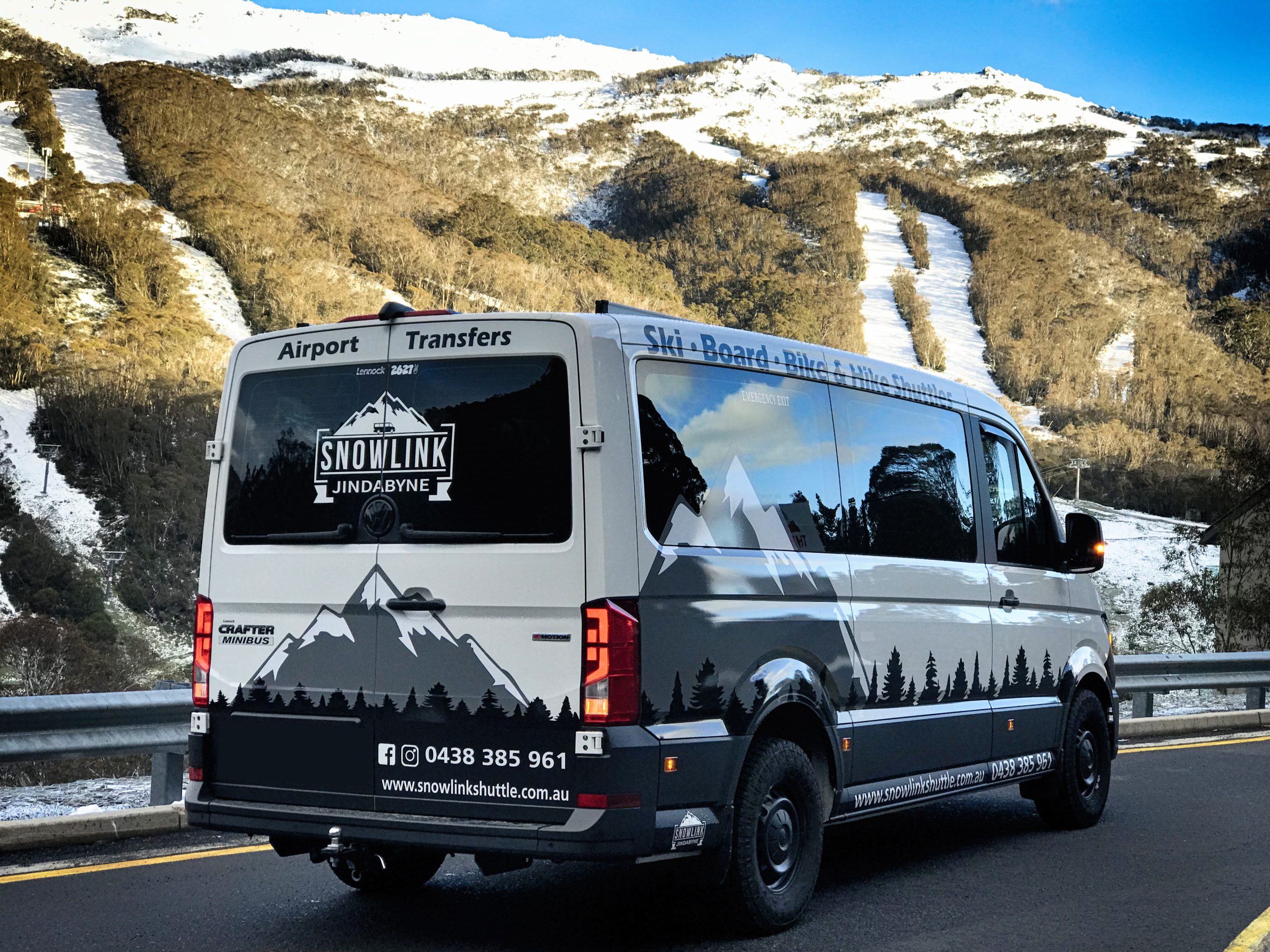 Our modern fleet is available by request for Weddings and social gatherings, so if you are planning an event at Lake Crackenback Resort or a long lunch at the Wildbrumby Distillery we can get you all there and back safely and on time. We are always here to help!
Our goal is to provide our passengers with a safe, comfortable, and stress-free customer focused experience whilst providing outstanding service. Our strength is flexibility and communication, we are always contactable and respond to enquiries as soon as possible. Our drivers and fleet are easily identifiable, and we are always happy to assist.
Snowlink is licensed, insured, and accredited for NSW Point-to-Point passenger transfers. Our drivers have years of local knowledge and experience driving in Alpine regions and conditions.
Adaminaby, Mt Selwyn and Kiandra
Other destinations available on request
Private Transfer Rates are FROM:
Canberra - Perisher Valley / Smiggin Holes, From *$660. each way
Canberra – Thredbo Village, From *$660. each way
Canberra - Jindabyne, From *$550. each way
Thredbo or Perisher - Cooma, From *$275. each way
Jindabyne - Cooma, From *$190. each way
Jindabyne - Perisher / Smiggins, From *$165. each way
Jindabyne - Thredbo Village, From *$165. each way
Jindabyne - Charlotte Pass/ Guthega, From *$195. each way
Jindabyne – Wildbrumby / Lake Crackenback, From *$95. each way
Jindabyne - Kiandra / Mt Selwyn , From *$440. each way
Other locations are available on request.
* Prices based on 1-3 passenger travelling together between 8am to 4.30pm.
* Prices excludes Seasonal National Park Passenger Entry Fees.
* Prices Include GST.
* Additional fees apply for any stops on route including refreshments, shopping, groceries or ski hire.
* Additional charges apply for additional passengers from 4-11 per vehicle travelling together.
* Additional charges apply for travel between 6am- 8am or 4.30pm – 8pm.
* Additional "waiting" fees apply for delayed arrivals and departures.
* Prices are guides only and subject to change and may vary.
* Terms & Conditions apply.
*Subject to our availability.
For a tailored private transfer quote and availability please complete and email us a booking enquiry form with your details to info@snowlinkshuttle.com.au
How large are the vehicles and will there be adequate room for us with our luggage?
We itemise each vehicles standard passenger capacity based on seating requirements and average/standard luggage. Our biggest vehicle accommodates up to 11 passengers with good space for normal luggage. If you are travelling with large ski/board bags and excessive luggage an enclosed small trailer can be provided with prior notice. Customers can request a larger vehicle from our fleet at the additional cost (subject to availability)
Where will we meet our Snowlink vehicle & driver on the day?
We will contact all customers before pickups to confirm the vehicle, drivers name, pick up time and approximate pick-up location. Our vehicles are sign written with a company logo and your professional driver will be wearing a Snowlink uniform and in some scenarios holding a  sign with customers name on it.
How far do we have to walk?
We will always attempt to park and close to the required pick up/ drop off location as possible (subject to road & weather conditions & vehicle accessibility) For Canberra & Snowy Mountains airport as authorised agents we park & drop off just outside the terminal so minimise walking distance. Where possible our friendly driver will also assist you with your luggage.   
Can we stop on route?
Our standard fares DO NOT include stops on the way. In most cases we factor in for a very short toilet stop if required for trips that exceed 2 hours. If you would like to stop for a considerable break like lunch or shopping, then let us know in advance and we'll do our best to accommodate this. An additional fee will apply for all stops longer than 5 minutes up to 1 hour when time permits us to stop. If your flight is delayed, we may not have the allocated time for any stops.
How do I confirm a booking and pay?
Bookings are available for travel within 6 Months, Once you have completed an online booking request and we have provided a quote and confirmed our availability for Private Airport Transfer we require a 20% deposit of the invoice value to confirm your booking. Final balance on invoice will be due at least 14 days before1st travel. If your booking is for travel within 7 days FULL payment is payable before pick up. Terms & Conditions Apply, please refer to and accept these terms before booking. We accept pre-payment via Visa or Mastercard (1.5% card fee applies) or via direct bank deposit to the details on our invoice.
How do I cancel or amend a booking?
All booking cancellations and requests for booking amendments should be emailed at the earliest opportunity to info@snowlinkshuttle.com.au and we will respond as soon as possible. Conditions Apply. Please refer to our Terms and Conditions that are available on our website for cancellations or amendments to your booking with Snowlink.
What if we have travel sickness whilst in transfer?
Alpine roads are twisty, our drivers are trained in how to drive for the comfort of our passengers. This driving style goes a long way towards preventing travel sickness. But if the worst does happen then all our vehicles are equipped to deal with it.