Ride to the top of Australia
Half Day Mount Kosciuszko Summit Trail Ride

Ride: Charlotte Pass Carpark to Rawson Pass 7.6KM Each Way

Hike: Rawson Pass to Mount Kosciuszko Summit 1.7 KM Each Way

Moderate to Easy with an E-bike

Allow 4 to 6 hours for the return trip including transfers to/from Jindabyne & Charlotte Pass Transport Cost: $165. each way inclusive for 1-2 Riders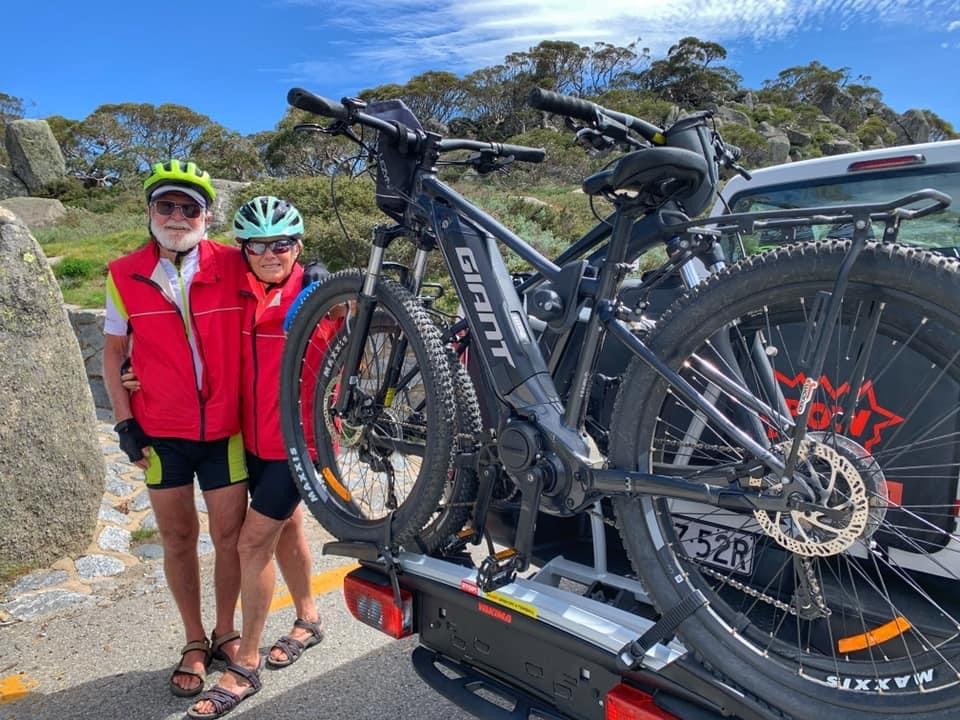 We will pick you & your E-bikes up from Jindabyne & drop you off at the start of the trail head.
Open in Summer the shared use 2-way trail ride winds up towards Rawson Pass, crossing the Snowy River, climbing & twisting past the historic Seamans Hut built in 1929. Ride through majestic snow gums and enjoy the expansive views of the Main Range. Leave the bike locked up at Rawson Pass and hike up the remaining 1.7KM to the top of Australia for a picnic and uninterrupted 360 views. Toilet facilities are available at Charlotte Pass & Rawson Pass. The return ride is mostly all downhill.
Allow 3-5 hours for the return ride back to Charlotte Pass carpark. One way UP or return transfers available. Suitable dual suspension E-Bikes are available for hire from Jindabyne.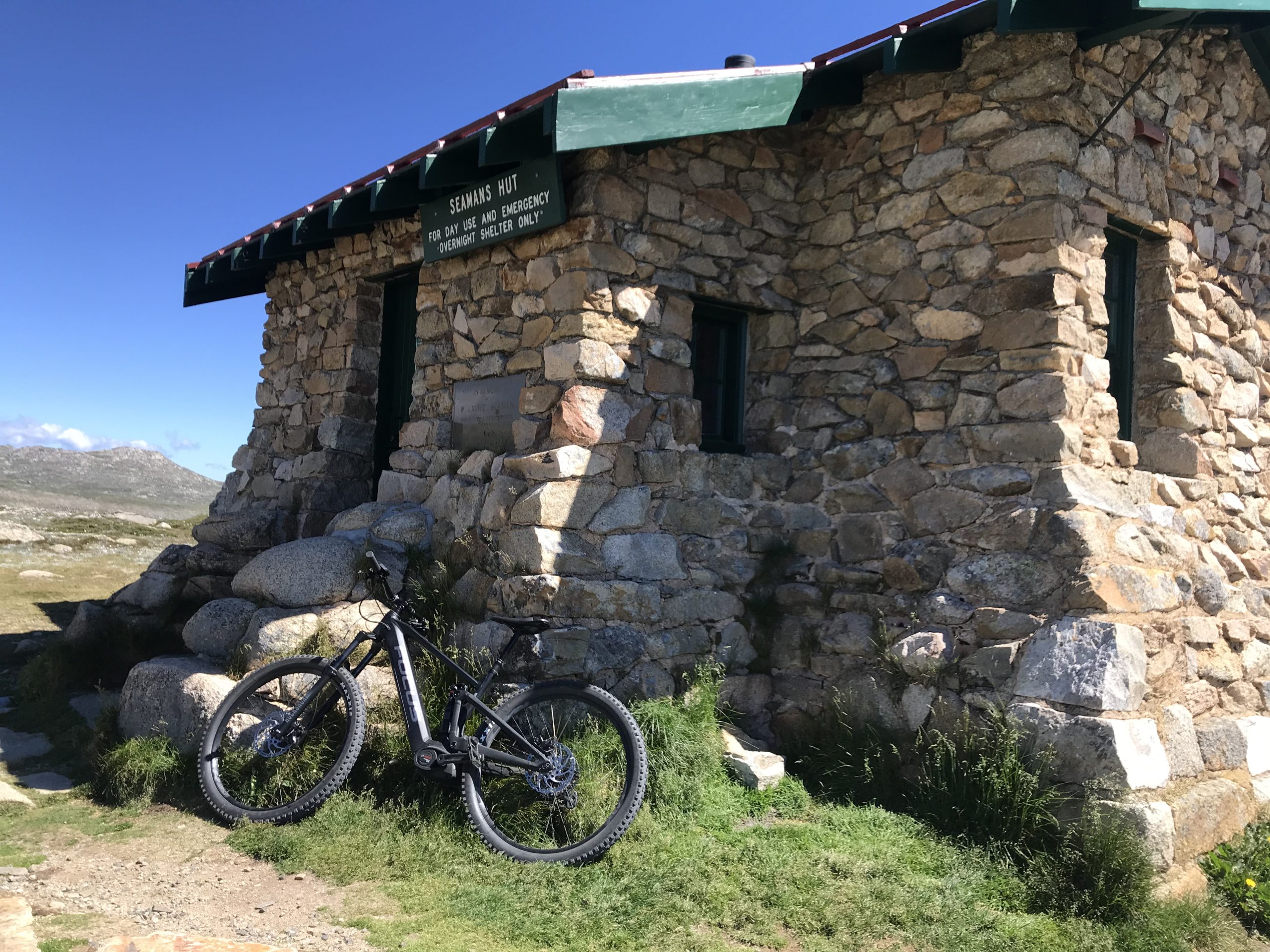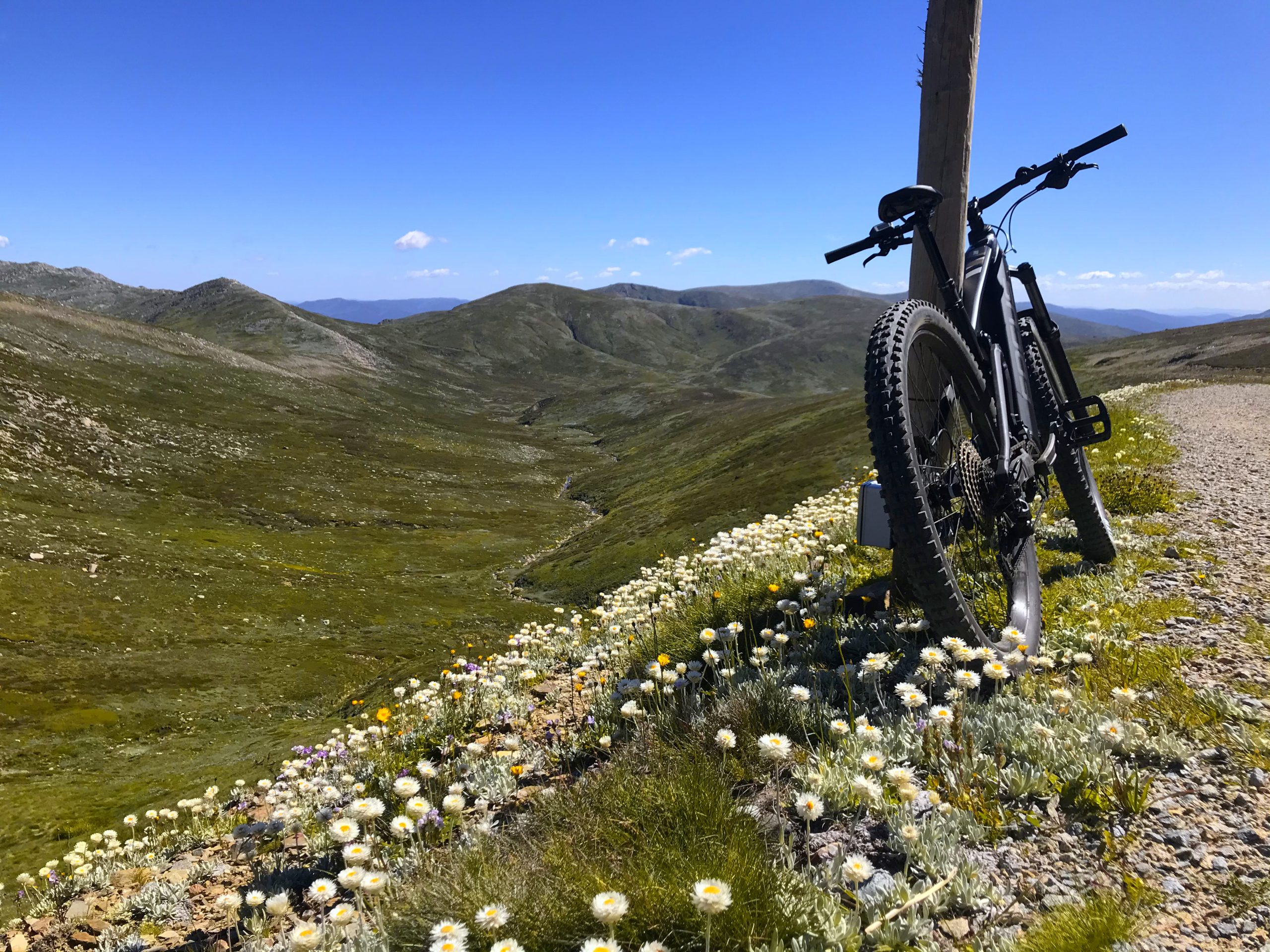 Half Day Cascade Hut Trail Ride
Dead Horse Gap Carpark to Cascade Hut 20.KM Return
Intermediate with an E-bike
Allow 5-7 hours for the return trip including transfers to/from Jindabyne & Dead
Horse Gap Transport Cost: from $330. Return inclusive for 1-2 Riders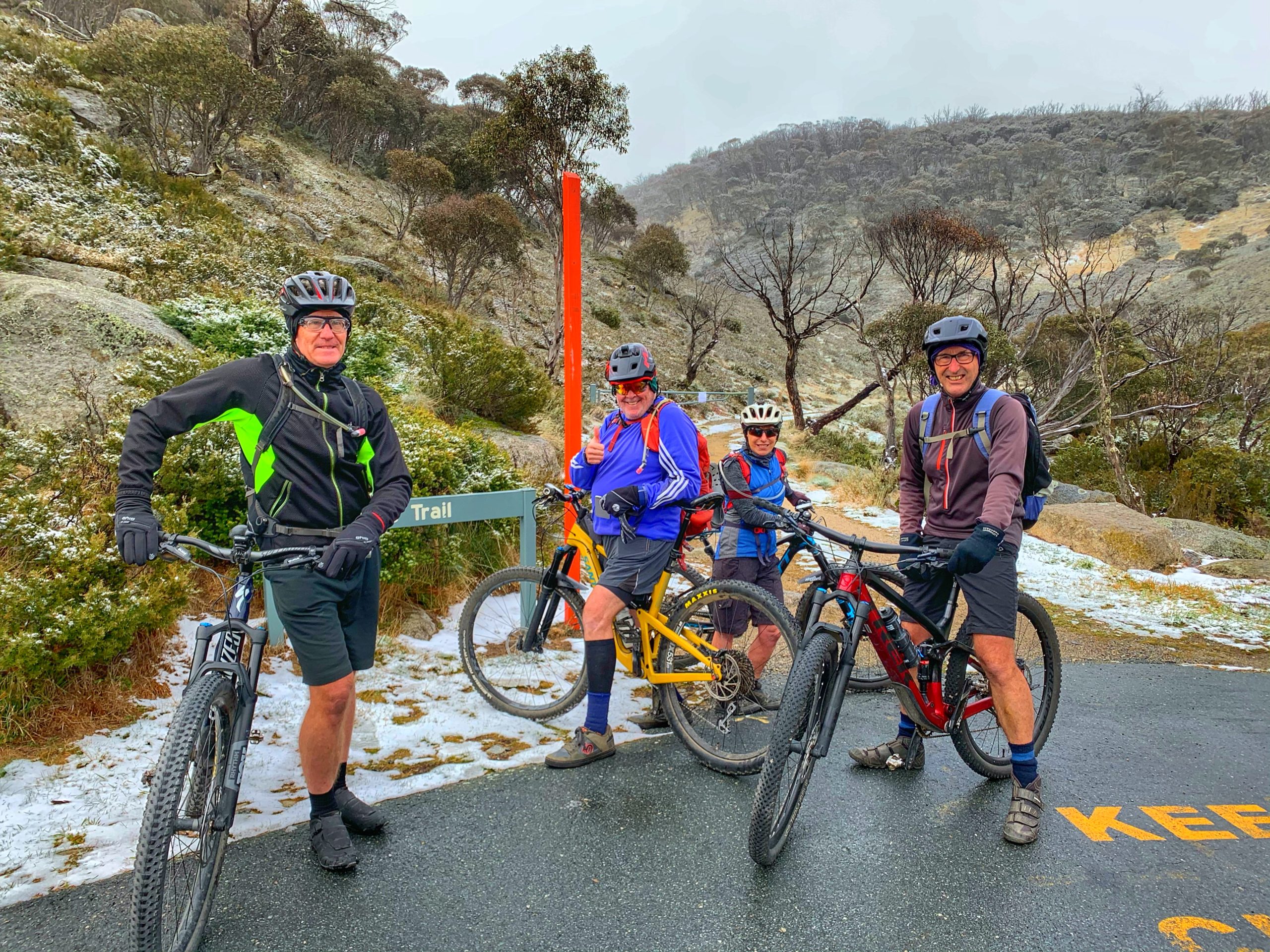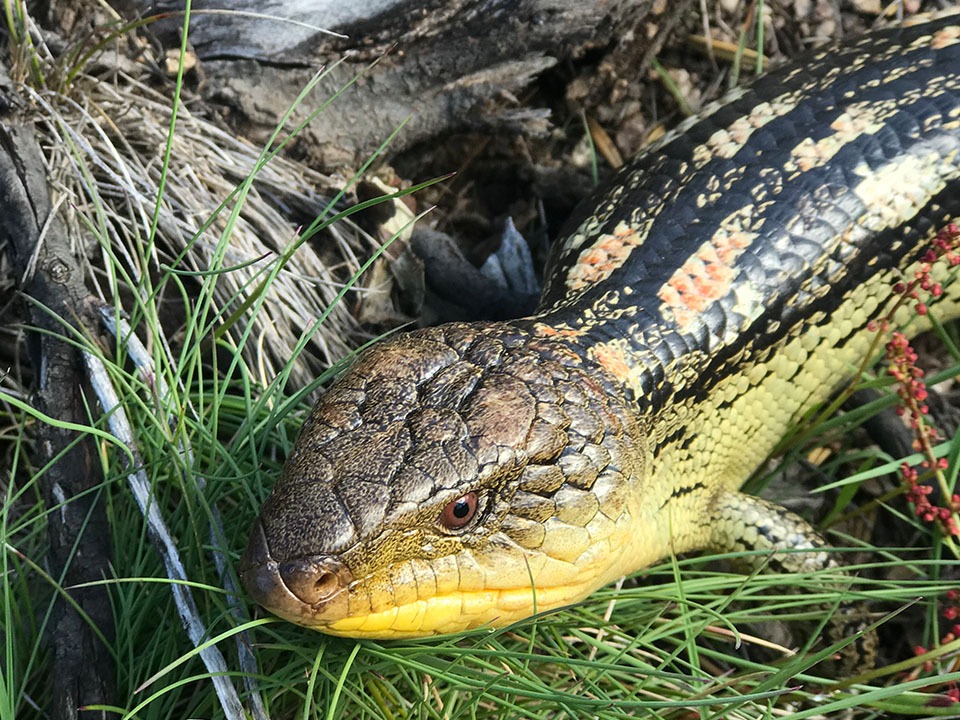 We will pick you & your E-bikes up from Jindabyne & drop you off at the start of the trail head. This challenging shared use 2-way trail ride is part of the Australian Alps walking track. 
The trail to the picturesque hut follows the Thredbo River with some steep climbs to the top of Bob's Ridge lookout. Take in the views over the Murray River valley before continuing the 10KM ride to Cascade Hut where you can enjoy a picnic lunch before heading back.
Majestic wild brumbies as well as lots of other wildlife & birds can often be seen along the ride. Very basic bush toilets are available at the hut. 
Mobile phone reception is very limited in this remote wilderness area. Due to the step rocky climbs, this ride is better suited to fitter riders with suitable E-bikes that can be hired in Jindabyne.
Allow 4-6 hours to complete the return 20Klm ride back to Dead horse gap. We recommend booking a return transfer, pick up's are available from Thredbo village.