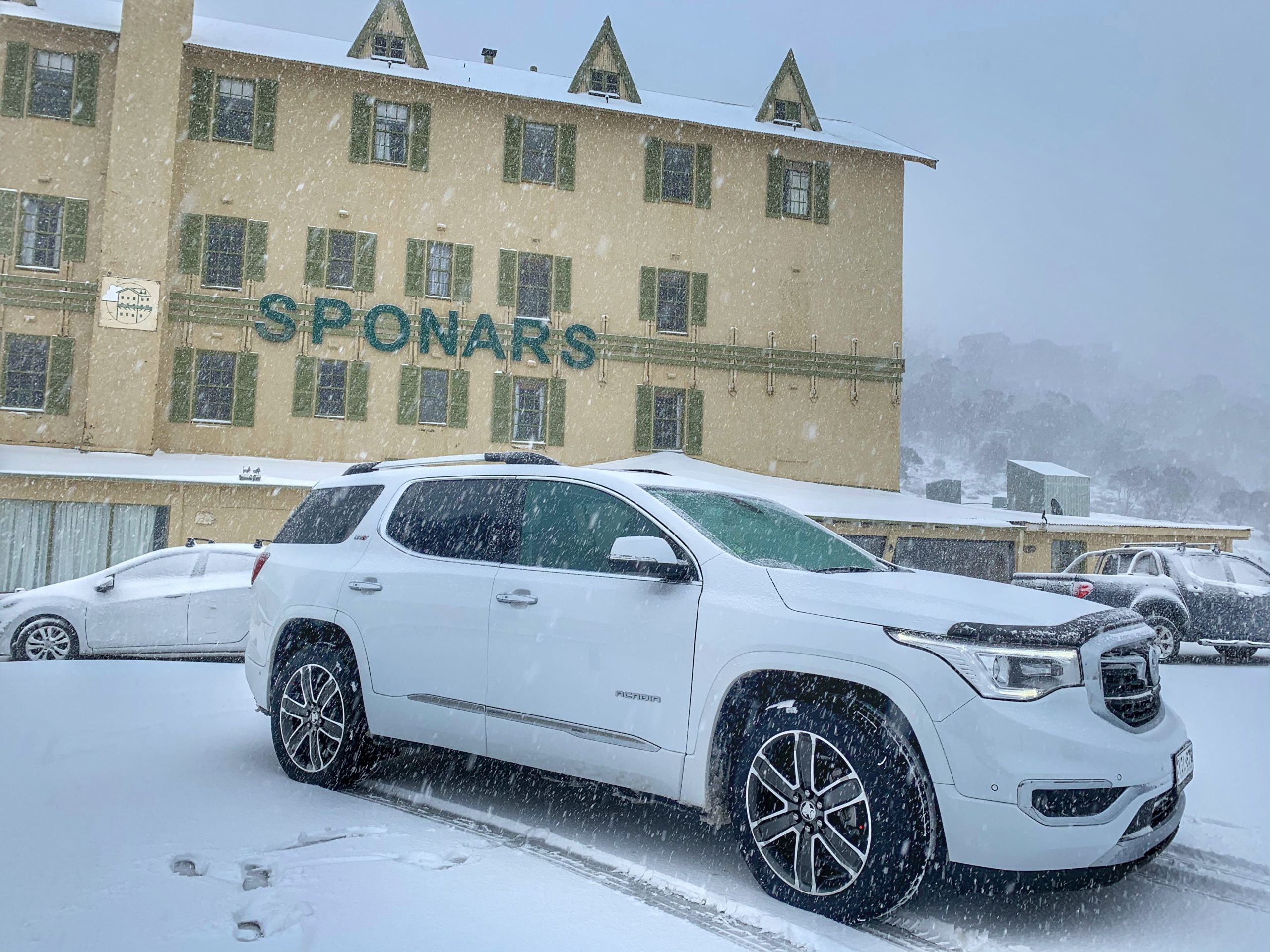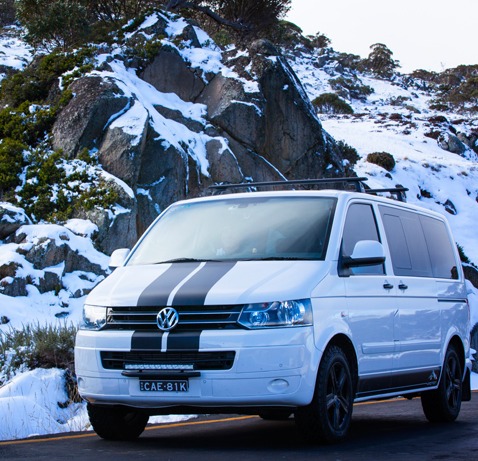 Snowlink Private Transfer
At Snowlink we understand some of the difficulties associated with travelling to and from Jindabyne and the Snowy Mountains region including the Ski Resorts of Thredbo, Perisher and Charlotte Pass all within Kosciuszko National Park during the Winter season.
Snowlink provides customers with a professional and personalised private transport solution. We are based all year in Jindabyne at the base of the Snowy Mountains. Our private vehicle service specialises in transfers between Sydney, Canberra, Snowy Mountains Airport Cooma and Jindabyne, Thredbo Village, Perisher Valley and Charlotte Pass. We service all airports, train stations and major bus depot as well as offering a personalised door to door pick up service from your accommodation that can be tailored to your requirements.
We accommodate for individuals, families and private groups of up to 11 passengers in our fleet of minibuses, 4WD's or comfortable all-wheel drive vehicles. Child seats are available on request at no additional charge and a secure enclosed trailer for luggage and gear can also be supplied to maximise space and comfort.
Our goal is to provide a safe, comfortable and stress free and customer focused experience. We will meet your flight arrival and assist with your luggage & gear then you can sit back, relax and enjoy the scenery.
Snowlink and its representatives are fully licensed, insured and accredited for Point to Point Transport additionally we are authorised for airport pick-ups. Our professional drivers have years of local knowledge and experience driving in Alpine conditions, we also hold snow & ice driving licences which are essential for passenger transport above the snow line in Kosciuszko National Park. For your safety and peace of mind, drivers are police and license checked, undergo regular health checks and have current working with children certificates.
Destinations available but not limited to:
Sydney Airport and CBD accommodation
Canberra Airport, Railway Station, Bus depot and CBD accommodation
Snowy Mountains Airport and Cooma
Lake Crackenback Resort & Spa
Ski Tube Terminal at Bullocks Flat
Adaminaby, Mt Selwyn and Kiandra
Other destinations available on request
Private Transfer Rates are FROM:
Sydney – Thredbo / Perisher / Jindabyne *$1650.00 + Gst
Canberra – Perisher Valley / Smiggin Holes / Ski Rider *$595 + Gst
Canberra - Thredbo Village *$595 + Gst
Canberra – Jindabyne / Lake Crackenback Resort / Ski Tube $495 + Gst
Snowy Mountains Airport, Cooma – Thredbo Alpine Village *$250 + Gst
Snowy Mountains Airport, Cooma – Perisher / Smiggin Holes / Ski Rider *$250 + Gst
Snowy Mountains Airport, Cooma – Jindabyne / Crackenback Resort / Ski Tube $195 + Gst
Jindabyne – Thredbo Alpine Village *$135 + Gst
Jindabyne - Perisher / Smiggin Holes / Ski Rider *$135 + Gst
Jindabyne – Charlotte Pass / Guthega Village *$220 + Gst
Prices subject to seasonal change and availability
* Prices based on passenger numbers travelling between 8am to 4.30pm
* Seasonal National Park passenger entry fees into Kosciuszko apply
* Airport fees apply
For a tailored private transfer quote and availability please call us anytime on 0438 385 961 or email us with your details to info@snowlinkshuttle.com.au
How do I make a booking request and pay for a Snowlink Private Transfer Service?
Due to our popularity  we accept bookings for our private transfer service up to 12 Months prior to travel.
To make a booking we will require a request in writing confirming all your details, dates, passengers, requested destinations & any additional special requirements/stops? Once received if we are available and you accept our quote & T & C's we will issue you with a Snowlink Booking Confirmation invoice.
Once you receive our confirmation and everything is checked & agreed we will require a 20% deposit within 7 days to reserve your booking. The final balance in full will be required 30 days before travel with us, a receipt & tax invoice will be issued. Changes or amendments may not be available after confirmation so please check details before booking. We will always try to accommodate our passenger's requests & be as flexible as possible.
Once your booking is confirmed we accept payments via Visa & Mastercard (card fees apply), you will need to call us on 0438 385 961 to process at least the deposit of 20% to reserve booking on a credit card. We also accept payment via direct deposit into our bank account if paying in full at least 3 days prior to travel, so the payment will clear. Pal pay may also available on request for international bookings. If your booking request is immediate or within 24 hours of travel you may be able to pay the driver upon collection by agreement. * We do not carry large amounts of change so exact fare is usually required if paying on collection. A receipt or tax invoice will be issued.
Please feel free to call us any time on 0438 385 961 if you have any questions at all or for further clarification. Alternatively you can email your enquiry to info@snowlinkshuttle.com.au and we'll get back to you as soon as possible.
How do I cancel or amend a booking for a Snowlink Private Transfer Service?
– All Cancellation/Amendment requests must be received via email to info@snowlinkshuttle.com.au
– If your booking is within 48 hours of travel there will be NO refund/amendment available so please be sure before you book with us.
– Please refer to our Terms and Conditions page.
We always recommend that you take out adequate travel insurance to cover cancellation costs due to unforeseen situations.
Where will I meet the Snowlink Private Transfer Driver?
We will always attempt to call or text our customers before collection with our drivers details and the vehicle description, so it is important for our customers to provide accurate contact details. All our professional drivers will be wearing a uniform that will identify them as a Snowlink representative.
We will always attempt to collect our passengers from the closest accessible point for collection and we will assist with your luggage etc, We offer a door to door service from your accommodation or at the airports, arrangements will be made with our customers before collection.